SMOOTH TREK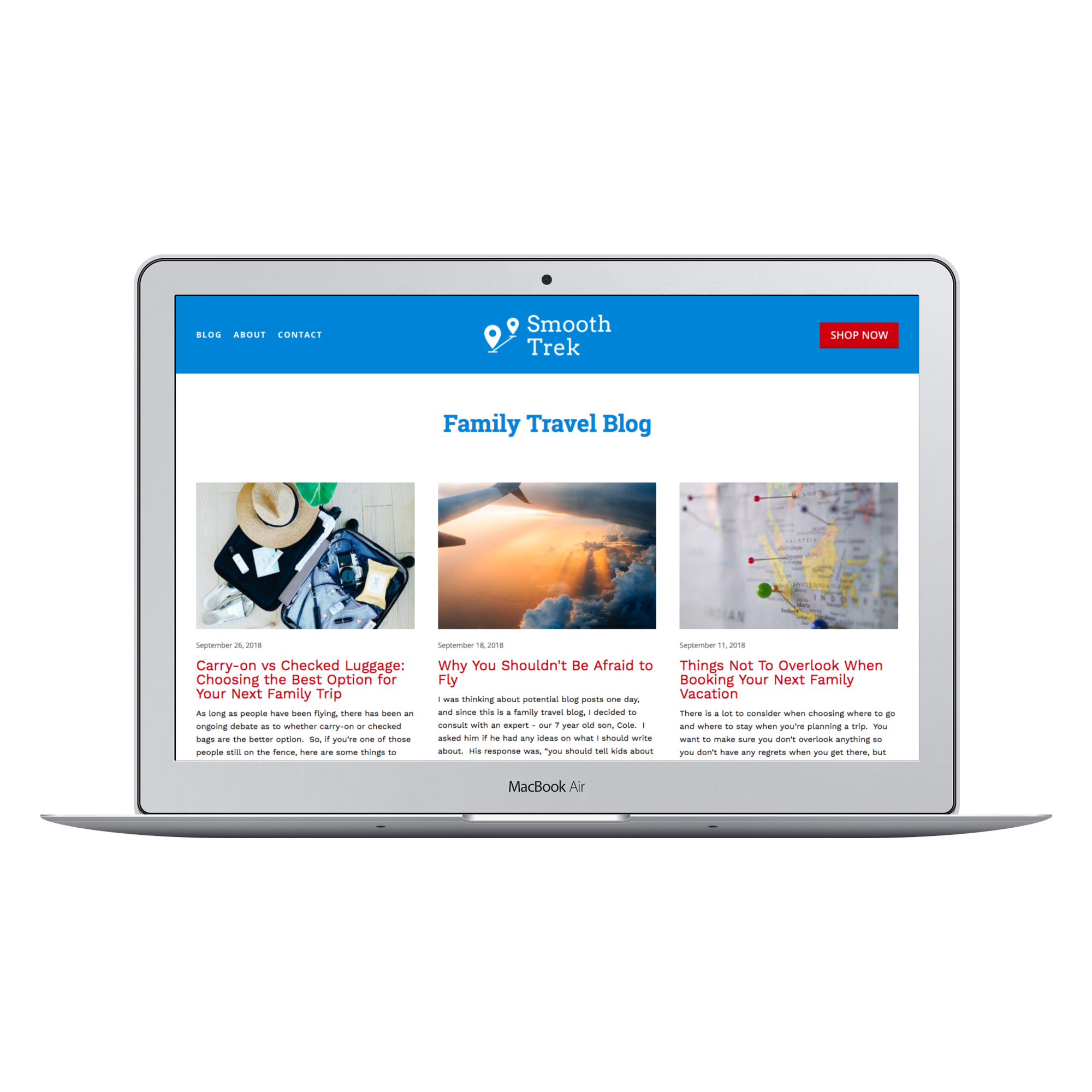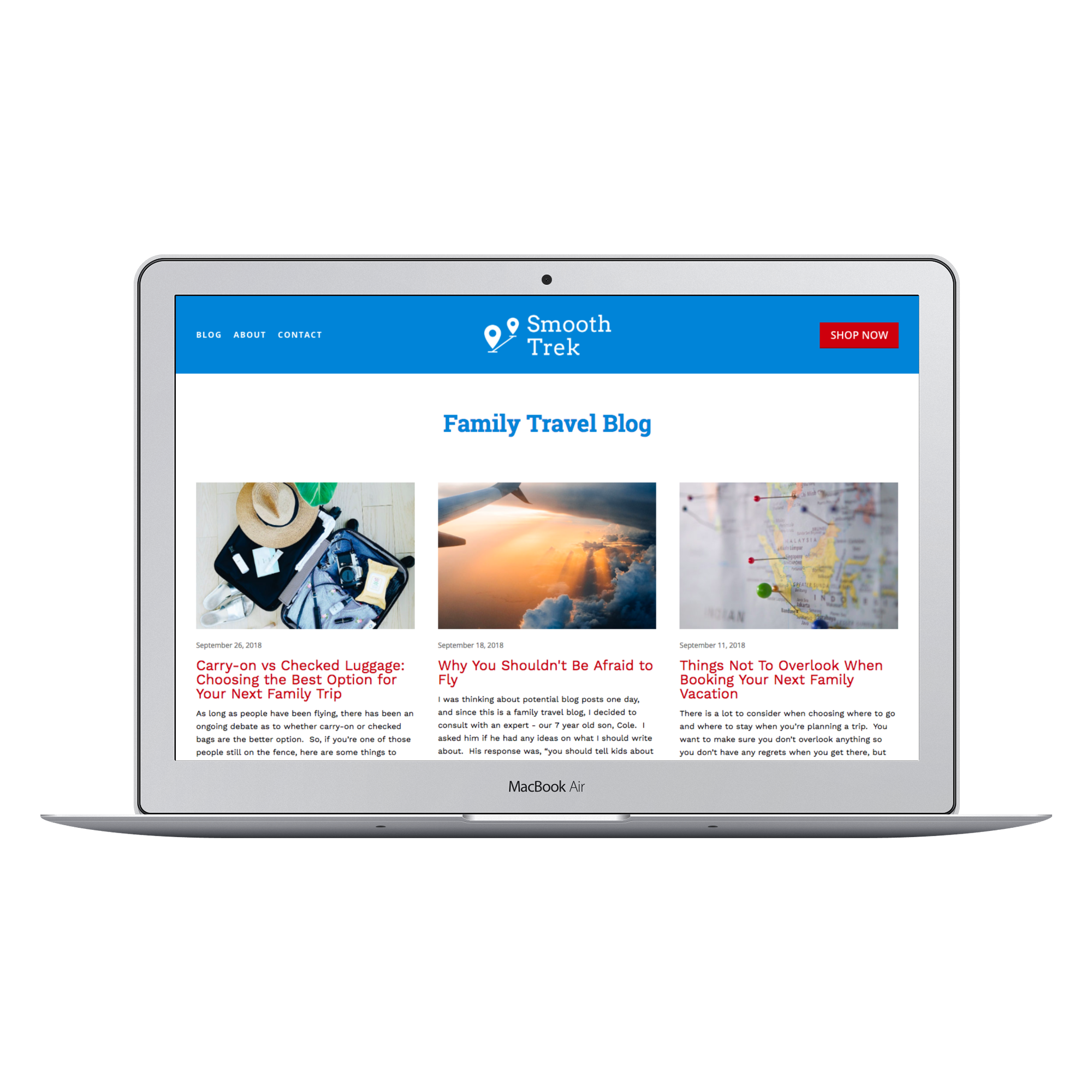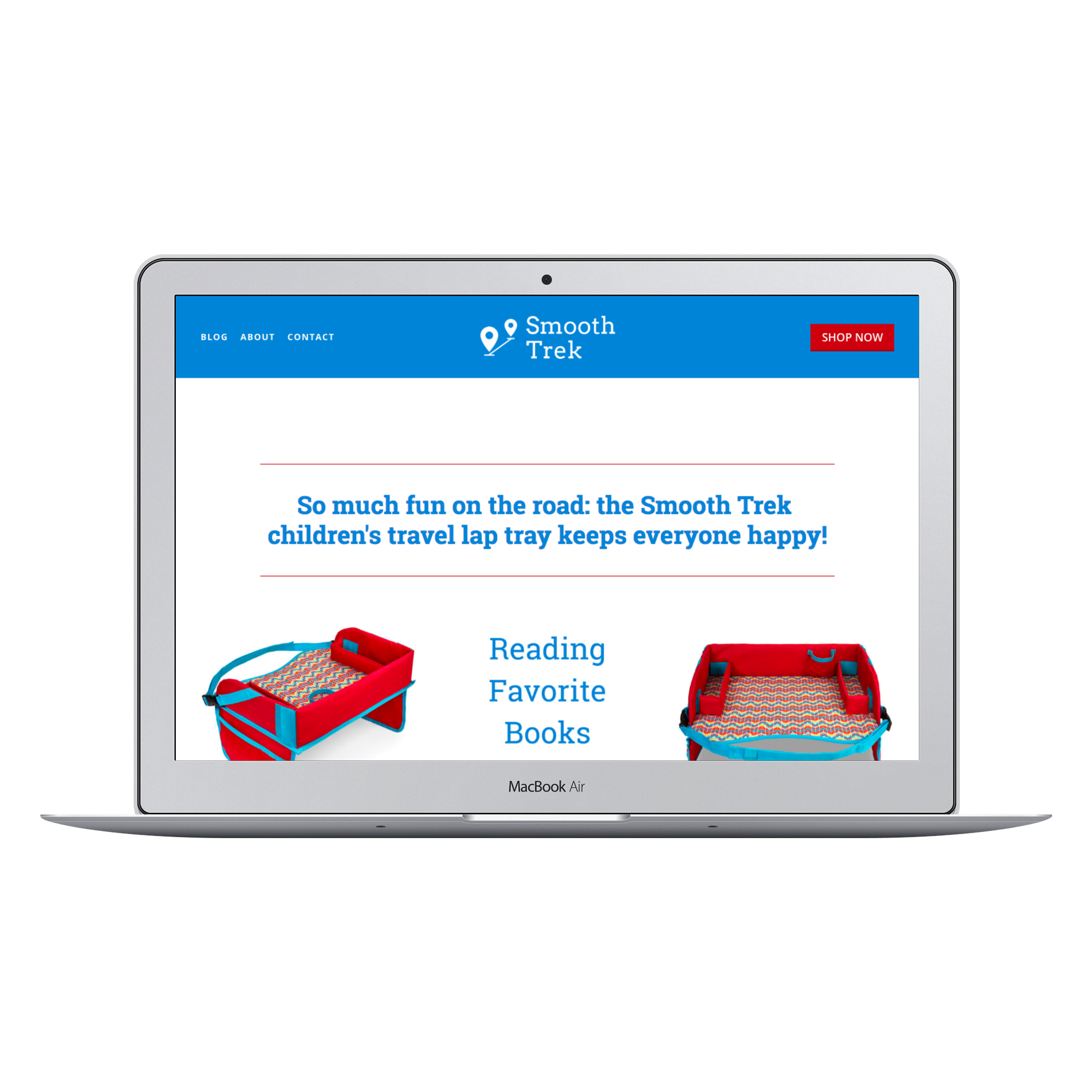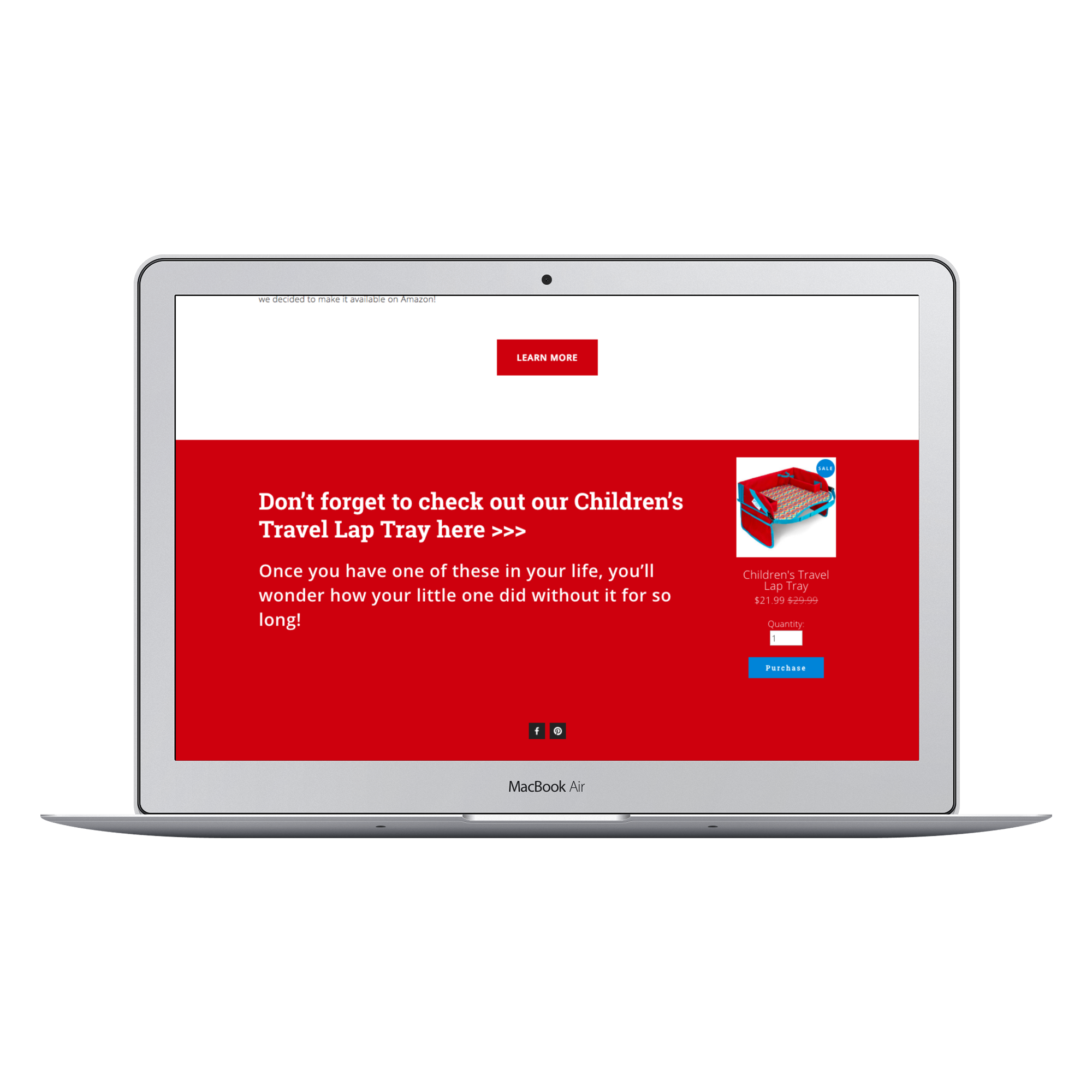 Smooth Trek is a brand focused on making family travel simpler.
The inspiration for the website is their product, a children's travel lap tray. With primary colors and a travel-focused graphics and images, the site was built to complement the brand.
The site features a family travel blog, as well as the ability to sell the product directly through the website. A contact page makes it easy for customers to reach out with questions. Overall, the site is simple to manage for a business e-commerce company.
If you'd like a custom Squarespace website for your small business, schedule your free consultation call below!
I love helping others succeed :)